Miller Lite Beer Pen September 2, 2005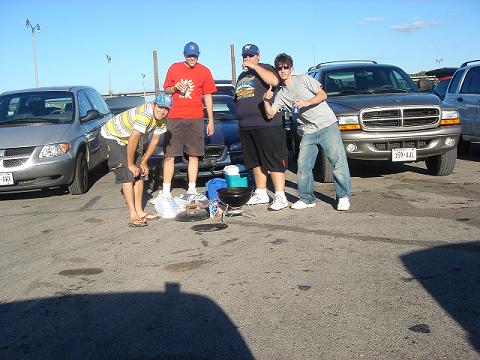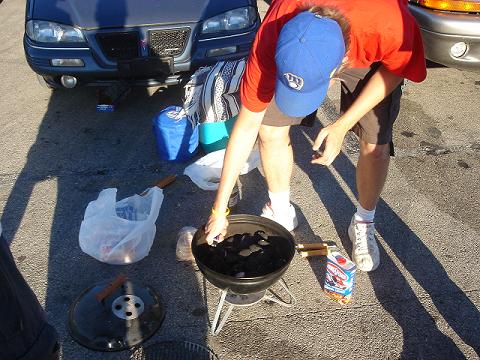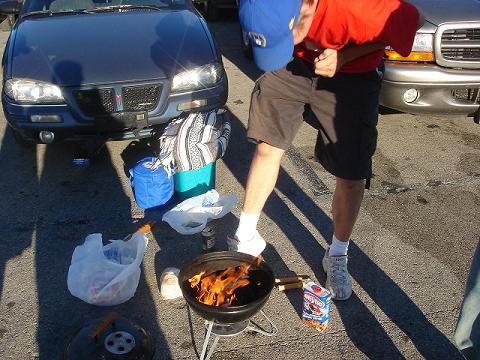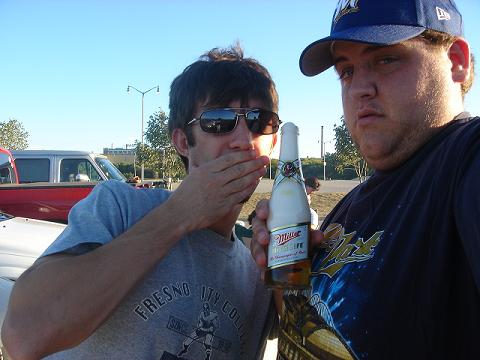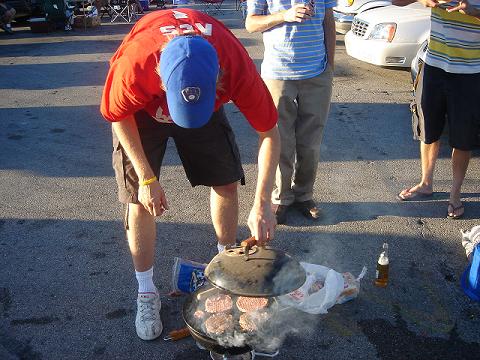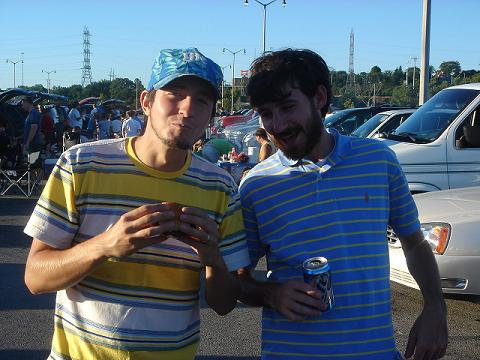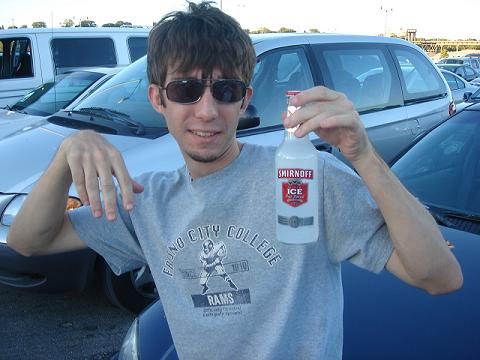 I realize that I take forever to update things on this website. Much like the uncontrollable rage that triggers the gamma radiation inside the Hulk turning him huge and green, it's something that I have to live with. I post these pictures now because as of July 2006, I have yet to attend a Milwaukee Brewers Home game as a fan. As you may or may not know, I work at Miller Park and get to watch every home game, but obviously I can't be drunk and ridiculous while doing it. I also have made it to 6 away games so far this year. On Saturday April 29th and Sunday April 30th I went to Wrigley Field to see the Brewers wallop the Cubs. On June 23rd and 24th I went to Kansas City to see the Brewers lose the series to the last place Royals. I also went to Minneapolis for the weekend of June 30th-July 2nd to see the Brewers get swept by the Twins. That makes 6 road games and 0 home games if you're keeping score at home. The last time I attended a home game was on September 2, 2005 when I sat in the Miller Lite Beer Pen with Mike, Chris, Aaron and Fresno. We tailgated before the game (my dream come true) and drank beers and ate sausages. The following is a text and photo retelling of that day when all of my dreams finally came into fruition and we enjoyed a great day at the Park.
I made Mike stand there and pretend like I was taking his picture, when in actuality all I wanted was a picture of this red headed woman with a sweet fe-mullet. Mike's smiling face with this crazy old-school Miller Lite hat is an added bonus.
Aaron was in charge of the grill, so he doused it with lighter fluid, lit the match and it was flame on from there on out. It was a challenge to sustain a stable enough fire to cook upon because Mike brought some coals that had been sitting outside for the past 6 months and were no longer suitable for grilling. Since these were the only charcoal briquettes that we had and we were hungry, we found a way to make them work. Anything will burn if you douse enough flammable chemicals upon it. Sure, you get a weird lighter fluid taste on your brat, but it beats going to the game with a full stomach of beer and no food to soak it up.
We had a very limited supply of beer because we each just grabbed what was left in the backs of our refrigerators from many different cases of beer from many different nights. We didn't have time to stop at a liquor store, so every drop of beer was precious. Apparently Fresno didn't get the memo because he kicked over my beer and made it foam up.
Mike and Chris enjoy good times, good brew and good company. Is there anything else that a young man needs to have a good time? I'm sure that smart people like you can figure it out, but I'm sticking with my "3 things you need for fun" list.
Fresno Chris was more or less forced to drink this bottle of Smirnoff Ice if he wanted to keep the party going until the game begun. He faked being a Nancy Boy for this picture, but in actuality he can be somewhat of a Sally when it comes to drinking, although with the training regimen that I'm putting him though, he is getting better.